Sergeant Majors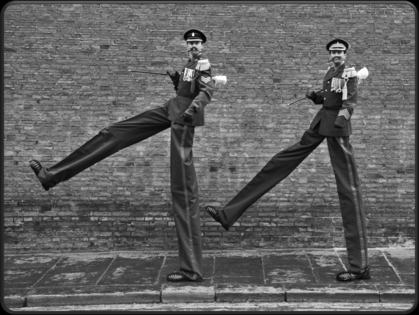 ATTEEENTION! Introducing Major Lookup
and General Goodlength, the tallest
soldiers in the entire world. Standing 10
feet tall, The Sergeant Majors are an
entertaining interactive stilt act
guaranteed to bring a smile to even the
most regimented audience.
Great for meet and greet, walk-around
entertainment, or even as part of a parade,
this lofty duo will have onlookers whipped
into shape in no time. Major Lookup and
General Goodlength will work the crowds
with their cheeky banter as they move
around an event. Or posted at the entrance,
they will welcome everyone in with a quick
inspection.
So if youíre looking for an entertaining act
thatís fun, original, and is head-and-
shoulders above the rest: guess what
soldier, you found it!
If you would like further details
about this act

please use the form below to contact us.
Or call us on 01723 891441