Dean 'Midas Touch' Maynard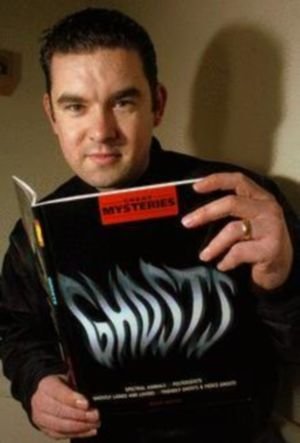 Widely regarded as one of the top Psychic/Ghost Investigators in the country.
Available as either a Ghost busting story teller at events or for Psychic shows.
Has worked with Russell Grant and have been challenged by a team of professional tipsters at the Grand National.
'Psychic skills or just pure luck? either way Dean is good to have around'
"Nature creates ability; luck provides it with opportunity."
"Success is simply a matter of luck. Ask any failure."
Dean Maynard is now regarded as one of Britain's top Psychic investigators based in Durham in the North-East but is originally from Reading, Berkshire.
Here is a summary of Dean's life as a Psychic Investigator in his own words.
Aldaniti Wins the national....it was 1981, I was 9 and it's when it really all started.
Earlier that day my dad jokingly asked me for my tip for the famous Grand National 'for a bit of fun' without any hesitation I picked Aldaniti, the horse's name just seem to jump out of the page, later that day it won.
At 9 I didn't know about Psychics or premonitions so it came as a shock when at the start of the 1982 World Cup tournament I confidently picked Italy to win, 4 weeks later they beat Germany 3-1 in the final, on route they beat Favourites Brazil and Argentina.
It wasn't until I was 15 that I began to think something was 'not right'.
Lowly Coventry had just won their 3rd round FA cup tie and while kicking about with my mates I told them to get their dads to bet on Coventry, well you can imagine they all fell round around laughing.
In May Coventry went onto to beat hot favourites Tottenham Hotspur 3-2 in one of the biggest shocks in FA cup history, my friends were shocked.
I never really put my Psychic predictions to the test again until 1994, and again it was the Grand National, but this time I was actually at the race (my one and only visit).
'Come on Lucky man' my friends said 'Give us the winner'...and guess what I did, Miinnehoma romped home at 16/1 and made me again wonder did I have Psychic powers or I was I just pure lucky??
Wins came and went but life just went on for me as I still never thought or spoke to anyone about being Psychic....until things changed forever in Spring 2005 with Sunderland.
Sunderland was the First case where fans had actually contacted me and asked me help, and it was the first time I was brave enough to put my 'powers' to the test in the media spotlight.
For 10 days Sunderland's luck was awful after one of the players claimed to have seen a ghost at the training ground, After the ghost sighting, many fans - and players - believed the club to be cursed; Sunderland lost their next home match 2-1 vs. Reading, then the following week had all three keepers struck down with injuries and drew with Ipswich after conceding a 92nd minute goal and missing a penalty, I offered my help and the local media frenzy started, I even got asked LIVE on BBC Radio Newcastle to confirm 100% that Sunderland would win their next match against Leicester, I confidently said yes and went off to the match....Sunderland won 2-1 and the legend of Midas was born.
Still buzzing from this and less than a few days afterwards I was emailed by fans of the American baseball team The Chicago white sox who pleaded with me to help their team as they hadn't won the world series for over 88 years, I agreed to send my 'good luck' vibes to them and later that year they won the title.
Around this time I also began to research books on the power of the mind as they include exercises on visualization and meditation techniques which are proven to help and advance a Psychic's abilities.
From then onwards I was asked to back Reading FC, 2 Losses in 46 matches, Rugby League side Wigan Warriors had only won 2 in 16 and were bottom of the league, I got involved and they won 9 from 10 and survived.
Add to that cases with West Ham and Darlington then The Midas tag was definitely coming true.
Then in 2006 came Leona Lewis...
During the X-Factor auditions and even before boot camp I turned to my wife and said 'there is the winner of this year's X-Factor', way too early to get that right was the reply, websites mentioned my prediction on a number of occasions and as week after week went by Leona just got better and better until on December 16th 2006 Leona was crowned the champion, a brief thank you message was received via her myspace website but her winning was enough for me and for the first time people sat up and took notice of my work.
Around this time I became officially involved with the BRING BACK BECKHAM website, a website designed to help get Goldenballs back in the England team, this case gave me my greatest satisfaction as I remember the day Steve McClaren dropped David Beckham and more or less said at that point that he would never play for England again.
The campa
If you would like further details
about this act

please use the form below to contact us.
Or call us on 01723 891441