Gobbie Williams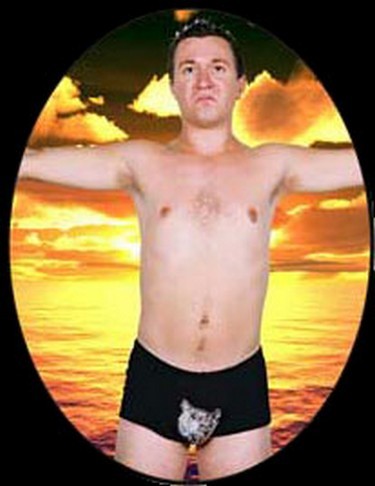 Jamie Reeves presents his tribute to the biggest ego in Pop Music...
This high octane show leaves no Robbie stone unturned, working his way through all the hits and songs that Robbie has had during his solo career. Gobbie comes out to 'Let Me Entertain You', making all the Robbie struts and poses. Getting the crowd going with his limitless energy, bouncing around the venue to smiling faces galore. The whole show is very audience orientated, recreating the finer moments of gigs such as Knebworth.
Then, courtesy of one Rupert Everett, the show descends to the Royal Albert Hall for some serious swinging!!
From Miss Jones to Robbie's personal favourite, Mr Bojangles, this section has Frank and his buddies clicking their fingers and grinning from above.
The remainder of the show takes you on a rollercoaster ride of Robbie hits and songs with the likes of Feel, Rock DJ, Come Undone, Angels and many, many more.
Gobbie's show is often described as one of the most dynamic performances to been seen anywhere.
ROBBIE WILLIAMS Gobbie's show can come in all different shapes and sizes, from a one song PA to two 45 minute sets including a 'Swing When Your Winning' section and, of course, everything in between.
Need some eye candy for the men folk, no problem.
Our sexy dancers can be included in any package, just ask for details on this mouth watering optional extra.
EVEN ROBBIE'S TIGER PANTS MAKE A SPECIAL GUEST APPEARANCE!!
If you would like further details
about this act

please use the form below to contact us.
Or call us on 01723 891441