Falconry Displays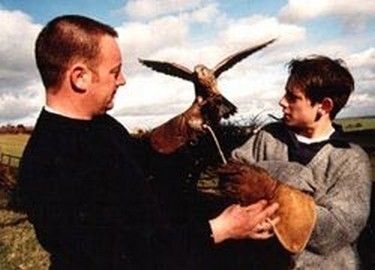 Several thirty minute falconry displays throughout the day - featuring hybrid falcons / hawks/ owls - by a falconer with over 25 years experience in falconry. The demonstration shows the use of working dogs in falconry and will involve quite a lot of audience participation with volunteers being used.
The largest mobile display team in the Country providing County Shows, Carnivals, Fairs and Special Event Days with an outstanding Falconry display (Birds of Prey Demonstrations).
The Falconry shows consist of a static exhibition of approximately 15 Birds of Prey from around the world plus spectacular free flying displays lasting between 20 - 30 minutes each.
They supply arena fencing for the safety of spectators and our hawks and a state or the art radio microphone sound system to ensure that even the largest crowds enjoy the display.
All hawks are in prime flying condition providing the most exciting falconry demonstration in the UK.
Please get in touch to learn more about the range of services and experience including our Hawking Days, Pest Control and Corporate Days.
The Falconry's Head Falconer and founder of the display team has been interested in Birds of Prey since he was 9 years old, his interest started when an RSPB Officer gave him a young Tawny Owl to nurse back to the wild.
This early experience with birds of prey led him to become interested in Falconry at a much higher level. Phill trained his first hawk at the tender age of only 13 years. He is now established as one of the most experienced dedicated falconers in the UK. He is a regular visitor the U.S.A and the North American Falconers Association field meets.
You will find all of the team are just as dedicated as his so a thrilling display of falconry skills and expert tuition is guaranteed during the demonstrations and hawking days.
If you would like further details
about this act

please use the form below to contact us.
Or call us on 01723 891441