4x 4 OFF-ROAD DRIVING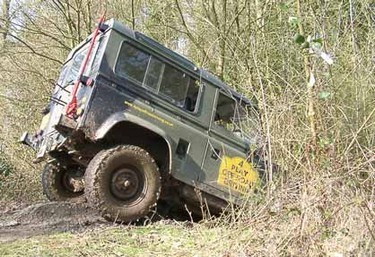 Excitement and Safety\Introduction to off road driving
A half day course aimed at the novice off road driver. Trainees will be introduced to the skills of driving a four wheel drive vehicle, covering; vehicle controls, observation & reading the ground, driving in ruts, cross axle situations, crossing ditches, ruts & gullies, ridges & boulders, hill climbs & descents, potential hazards. Training, fun and a challenge in a very busy half day course.
All of our courses are run in accordance with British Off Road Driving Association codes of practice ensuring the highest quality of tuition and safety.
In addition to driver training, 4PLAY OFF ROAD DRIVING hold Fun Days, Corporate Days, Stag and Hen Parties and enthusiast driver events. Less formal than the driver training days, these events are aimed at groups of people keen to have a go in a safe and controlled environment.
Gift vouchers are available for all our courses and events
4PLAY OFF ROAD DRIVING aims to:
Provide a professional and expert level of tuition
Promote a safe and controlled learning environment
Preserve the countryside in which the driving courses take place
Educate all participants about safe use of vehicles off road
Ensure everyone has a great time and experiences the thrill of using
4x4s and all terrain vehicles off road
If you would like further details
about this act

please use the form below to contact us.
Or call us on 01723 891441